Tooling Design
Tools and Moulds Manufacturing
We are able to ensure the development and implementation of tools, moulds and processes. Our wide range of technological offers linked with specialist business partners enable us to provide the most suitable solution to your needs. We realise the tool or mould design studies after having collaborated with our client about a part plan which fulfills technical specifications and enables to minimise the production costs and optimise the quality.
Once design studies are approved, we manufacture the constituent parts of the tool or mould, assemble them, ajust them and proceed with the development on press machine. Tools design and manufacturing require well-qualified and specially trained collaborators. These fundamentals training sessions are available in Franche-Comté, provided and developed permanently within our workshops.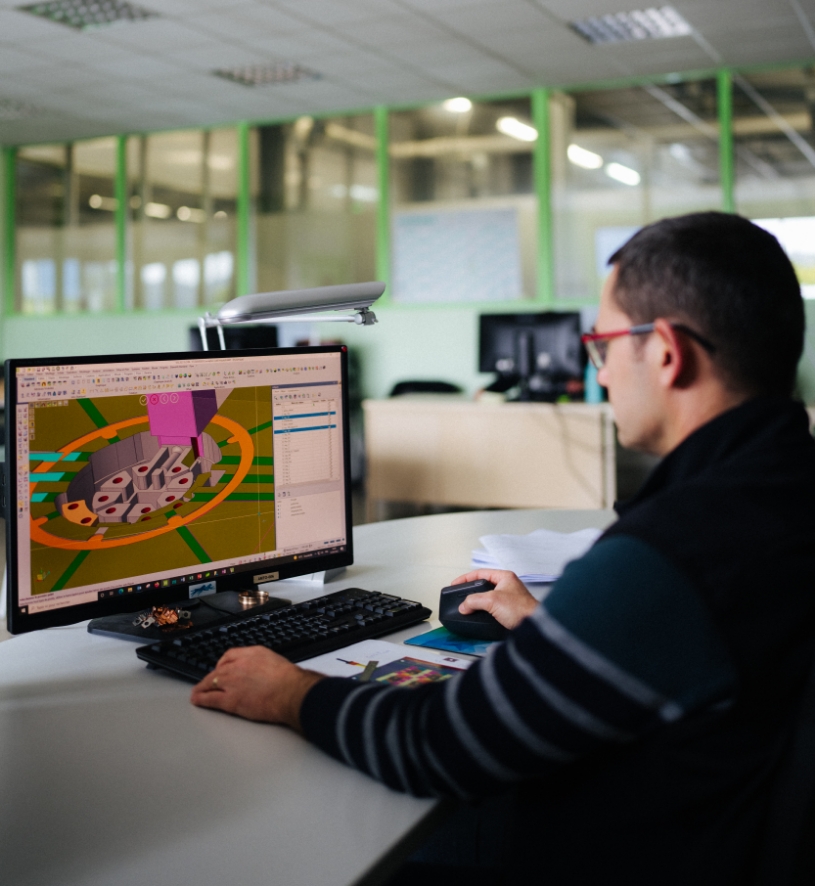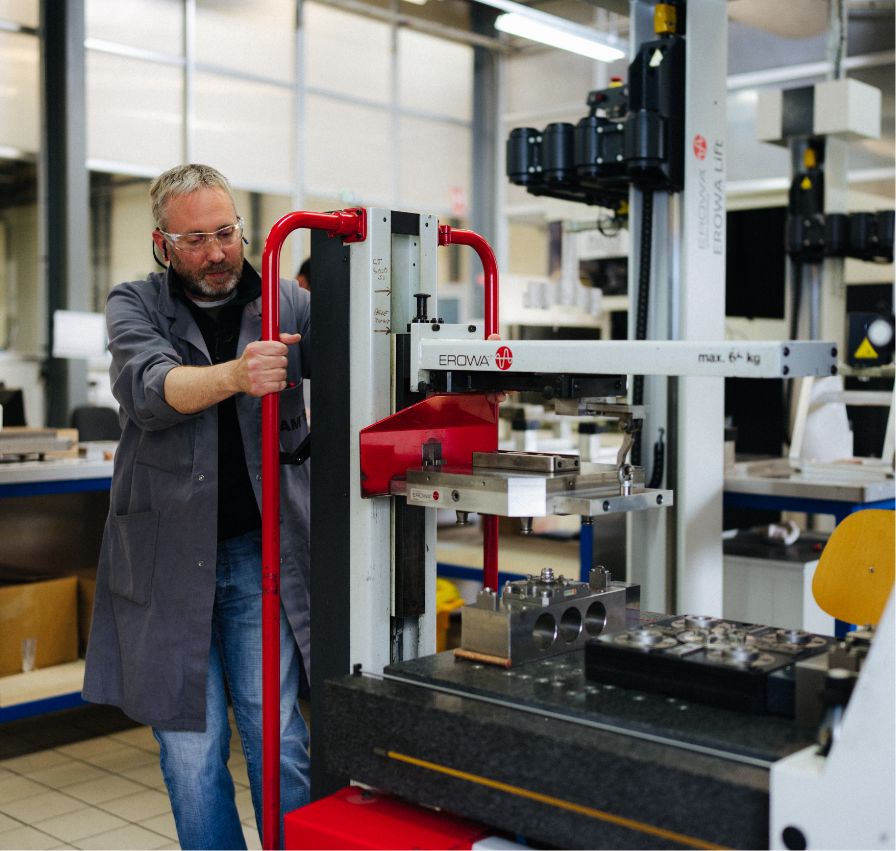 We invest in means because our wish is to maintain our skills and abilities in developing and producing on appropriate level. Thus we secure our technical capacities in precision cutting and overmoulding by having a complete mastery of the processes, of their implementation, maintenance, refurbishment and modification as required.
Our equipments include :
5 wire electrical machines (MAKINO, FANUC, AGIE/ CHARMILLES)
2 die-sinking electrical discharge machines (Agietron et Sodick)
2 high-speed machining centres (Fanuc et DMG)
7 flat grinding machines (Jones & Shipman, Okamoto, LGB, Amada Meister G3)
4 profile grinding machine (Wickmann, CN Amada GLS 150L)
1 cylindrical grinding machine (Lipemec)
TESTIMONY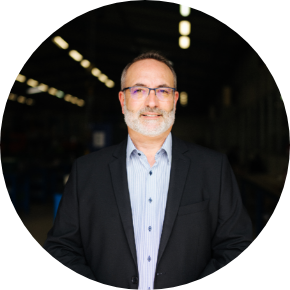 « Tooling manufacturing is a know-how that we protect and maintain proudly because nowadays few specialists in precision cutting have still this mastery in France. »

Vincent Meister – Operations Group Director