Our Strategy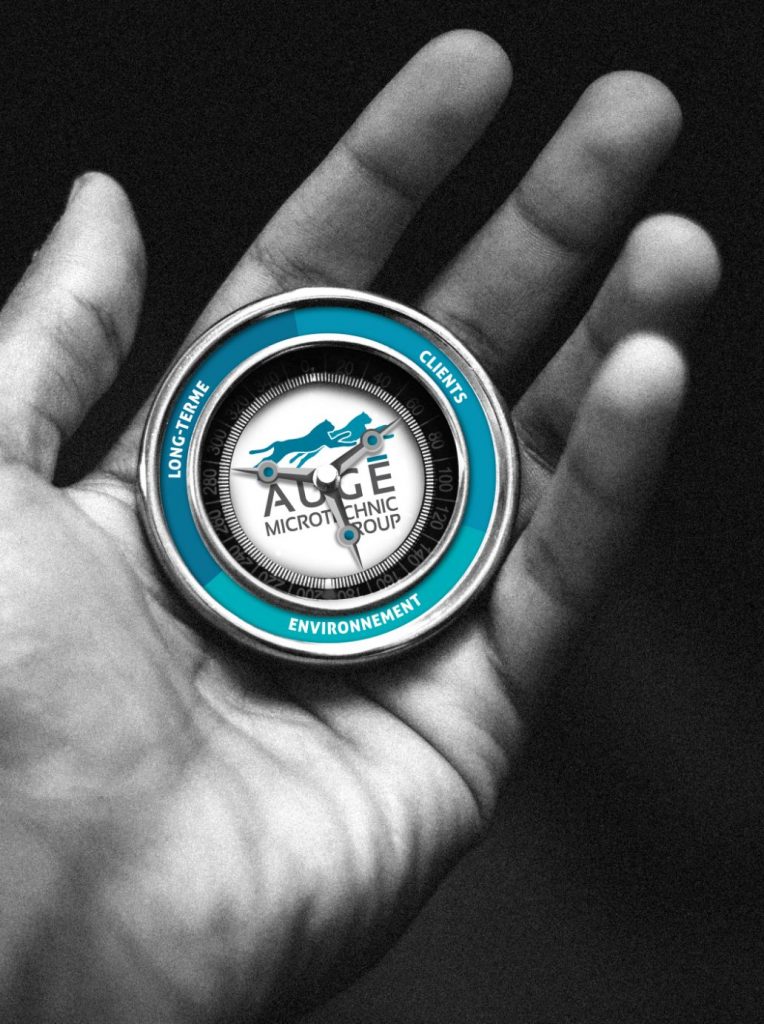 We are careful about our environment and rely on strong human values. Being creative and ambitious, we combine different technologies and are the architect of the success of our projects and those of our clients. We are opportunistic and provide innovative solutions to our client needs while revisiting our metier all the time to create the future offers. We strenghten our co-development positioning with our business partners : we make every effort to ensure a chosen growth and a profitabilty which enable to make valuable investments for our positioning and the satisfaction of our clients
We build on the skills of our collaborators and promote collaboration just as we aim for performance. Expertise, collaboration and performance serve our stability, our clients and actions to preserve the environment.
Our strategy is reviewed every 3 years and followed by a strategy commission involving executive committee members, but also processes managers and technicians. A white paper was published in 2022 and distributed to all our collaborators to explain our strategy. The book is also offered to our providers and clients during our meetings, as well as to our applicants. Our strategy offers a range of action plans in which the collaborators are involved in its implementation.
Complementarity and Expertise
As a precision cutting specialist from watchmaking, our family group has developed in the precision industry and microtechnology sectors combining complementary skills. From the design of moulds and tools to the finishing of parts and sub-assemblies, by way of the raw material completion and the complex plastic injection and overmoulding, our processes mastery enables us to reach high added value markets. We turn our expertise into competitive asset for our clients. The mastery of our skills and their growth become cohesive at the same time as the technological developments and the expectations of present and future markets. We make nimbly the way of our group by developing our human and technical skills and relying on our values and our wish.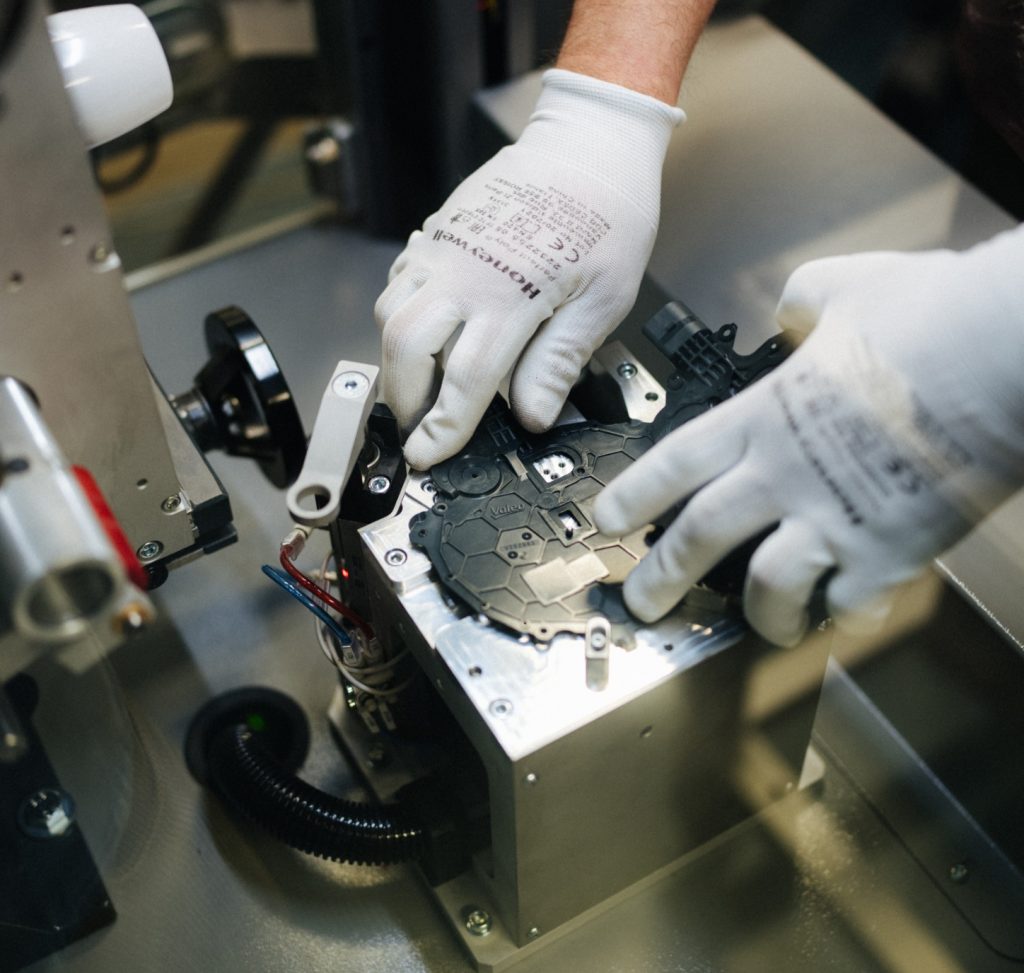 The subsidiaries of our group are complementary and take action in cooperation : AMTE, Thise Metallum, Spiral, AMTIS, Brocard et Roux, AMTT in Tunisia et Delta Neo in Romania serve the group strategy and the expertise development. They enable us to provide custom-made solutions to our clients, to our mass-production, prototyping, development and co-development. Augé Microtechnic Group has established trusting partnerships with their suppliers and subcontractors for a long time in order to expand our offer and keep the clients secure.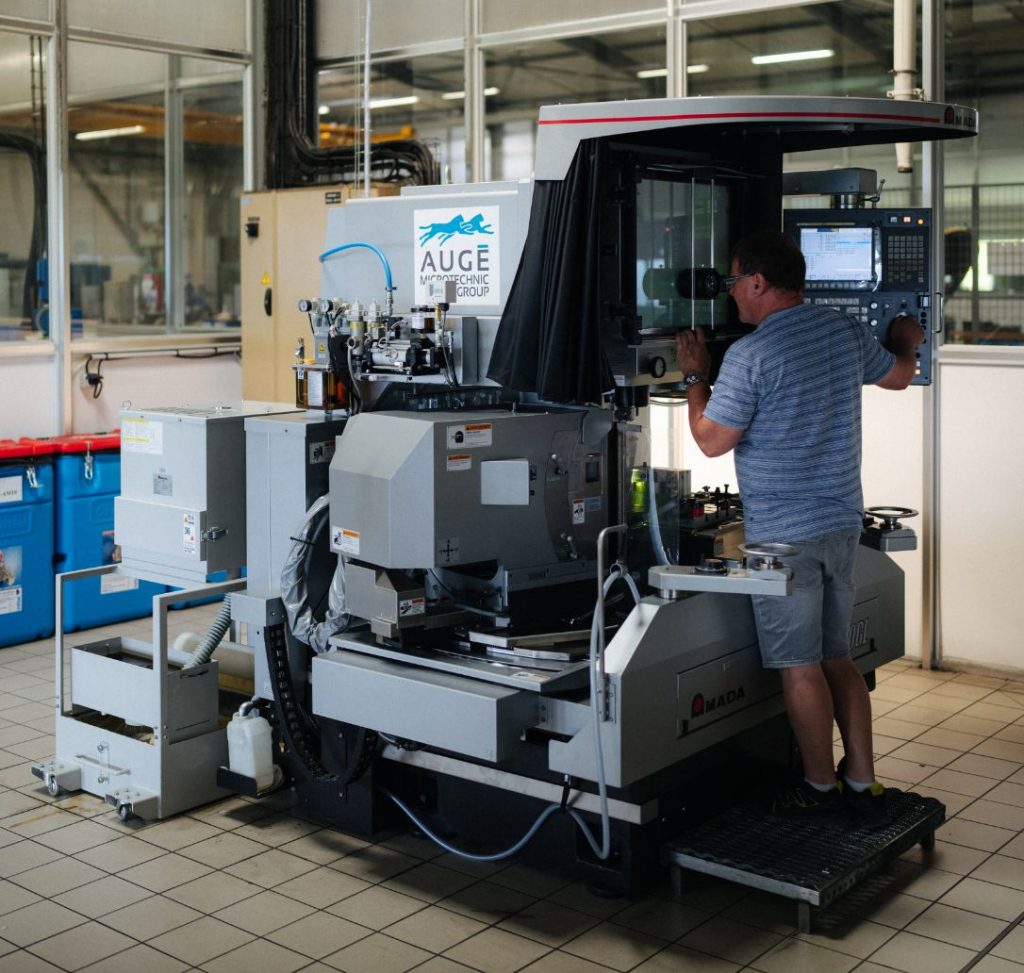 We create a virtuous circle of investment
We are investing to build our future and bring competitive solutions, and that is why our investment policy is constant and part of our long-term strategy. We apply this policy to enhance our know-how in order to enable us whenever necessary to open up towards new technologies. We intend to secure our excellence and ability of actions and developments by ensuring high-level skills and means.
TestimonY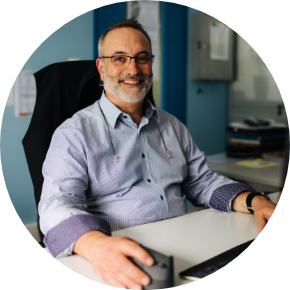 « With a high-performance tool, human skills make the difference for our development on high added value markets ».

Vincent Meister – Group Operations Director